Projektet er støttet af "ERASMUS +" programmet og syv internationale partnere: EnAIP Piemonte (Italien), LudusXR (Danmark), Die Berater (Østrig), Wisamar (Tyskland), Centre 4 Education (Spanien), Vardakeios School of Hermoupolis (Grækenland), and MTU (Irland).
Projektet har fokus på et mix af at er et af at lære sproget og kulturen, skikke og traditioner i et fremmed land med henblik på bedre integration, hvilket er projektets vigtigste mål.
På udviklingssiden er alle 3D-miljøer nu færdige. Vi har afsluttet vores spil "Hunt for Europe Jeopardy" samt EU-Parlamentets "HUB", hvor alle spillerne, der ønsker at deltage i multiplayer-spil, vil mødes og vælge et sprog at lære. Udover alt dette har vi også formået at skabe en labyrint, hvor spillerne skal samarbejde med hinanden for at fuldføre spillet selv.
Vi er virkelig MEGET spændte på at samle alle de individuelle elementer i én version og have det hele testet.
HFE 2.0 RUNDT OMKRING I EUROPA
GRÆKENLAND
Unge mennesker fra hele Europa udforskede HFE2s sproglige muligheder på en workshop afholdt af den græske partner, ardakeios School
20 gymnasieelever fra Grækenland, Polen, Portugal og Frankrig deltog sammen med deres lærere mandag den 13. juni i workshop på Vardakeios Skolen. De fik chancen for at udforske det interaktive Sprog- og kulturlæringsspil, Hunt for Europe 2.0 og derved få en idé om multiplayer spillet, som er færdig til september. De har sat sig for at lære endnu et sprog gennem HFE-platformen og videregive informationen til deres klassekammerater derhjemme. Bliv hængende! Flere HFE workshops følger fra de andre partnere.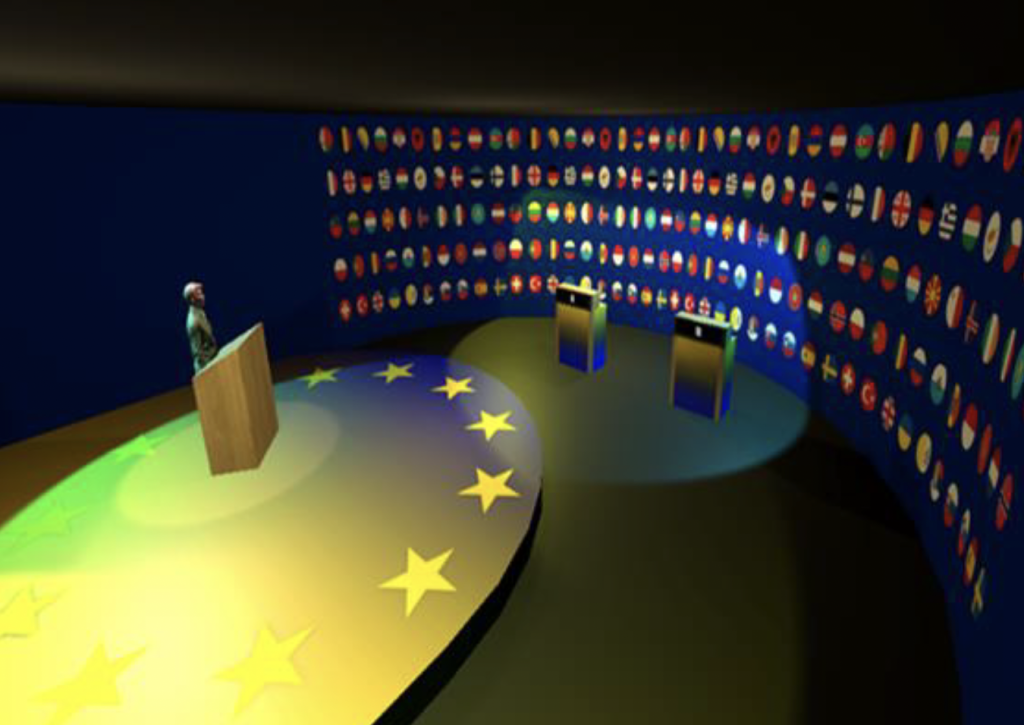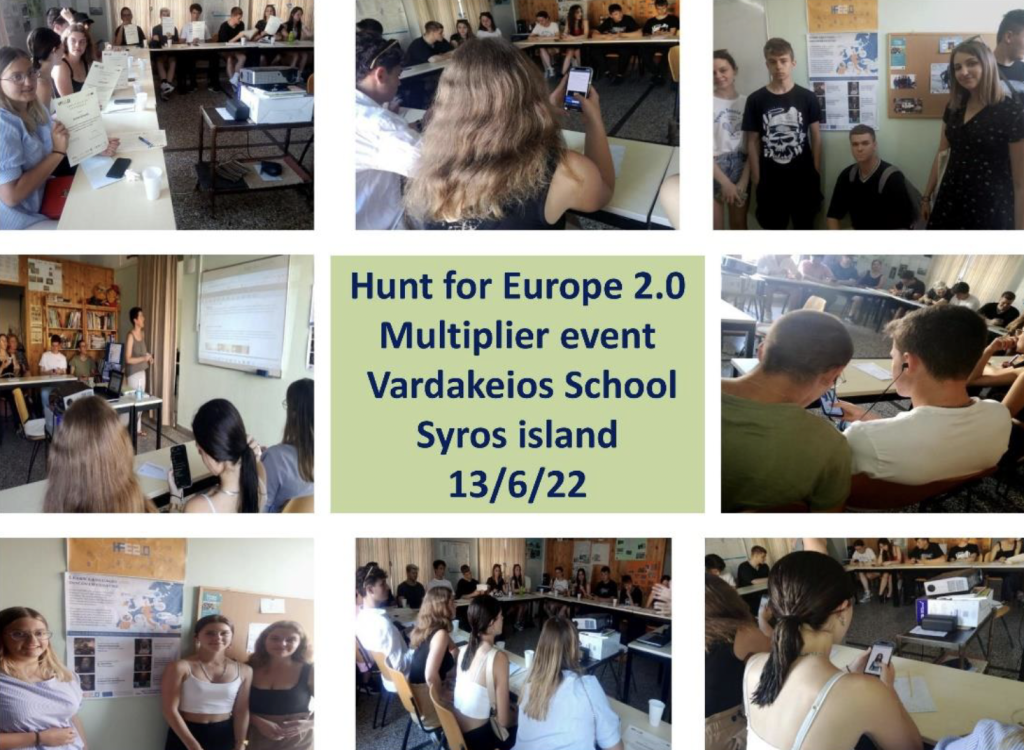 SPANIEN
Den 29. juni var vi i Felanitx, på Sant Alfons gymnasium og erhvervsskole for at afholde vores workshop. Alle lærere prøvede herved en ny måde at lære et nyt sprog på gennem spil. De lærte at bruge e-læringsplatformen, og de var også meget interesserede i 3D-spillet. Nu venter de på, at spillet er tilgængeligt for at sætte eleverne i gang.
AFSLUTTENDE KONFERENCE I TORINO: VI VENTER KUN PÅ DIG!!
Her er programmet for den afsluttende konference der finder sted i Torino d. 15 september:
Learn together – play a part
Multiplier language acquisition
Moderates Francesca Costero – Social Cohesion and Cooperation Manager EnAIP Piemonte
13:30 Welcome by Roberto Santoro – EnAIP Piemonte President
13:45 Erasmus+ and EPALE for the creation of inclusive lifelong learning paths by EPALE support unit – INDIRE*
14:00 L2 and didactic innovation in the CPIAs of Piedmont – Antonietta Centolanze USR per il Piemonte – Ministry Office for Adult Education
14:20 Didactic innovation: pedagogical approaches, technologies, and new spaces – Alessia Messuti – Learning Innovation Programme Officer at ITCILO
14:40 Overall presentation of the project – Kristin Brogan & Eugene Guiney Munster Technological University (MTU)
15:00 Learning Language & Culture through Artificial Intelligence and Social Gaming – Thomas Hansen & Rene Bigum LudusXR
16:15 Let the project speak! -Project Partners and participants in the project activities talk about their experience
16:35 The future is blended – Lifelong learning and a systemic digital transformation – Stefano Merante – Skills Development / TVET Programme Officer at ITCILO
17:00 Conclusions and future prospects by Roberto Santoro – EnAIP Piemonte President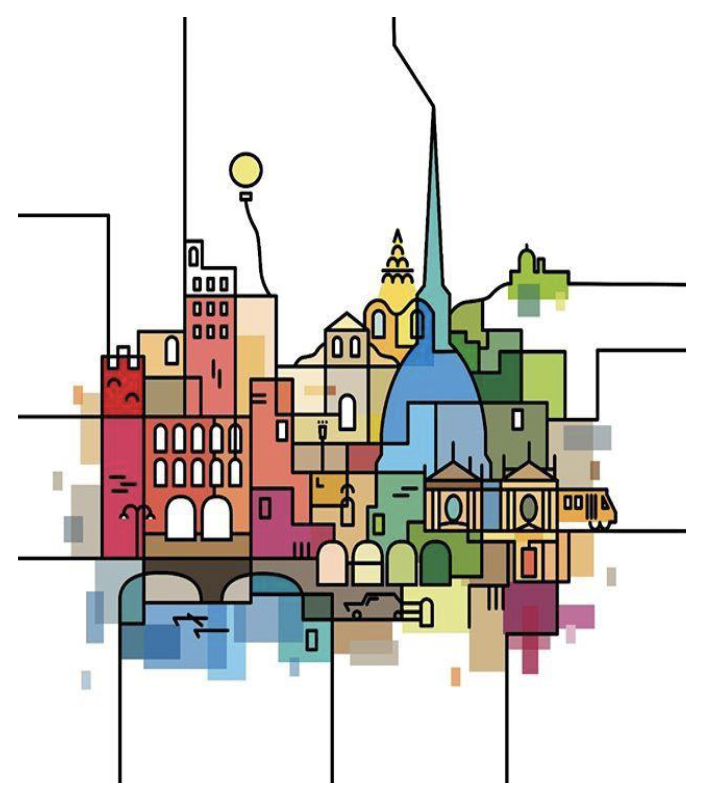 The European Commission's support for the production of this publication does not constitute and endorsement of the content, which reflect the views only of the authors, and the Commission cannot be held responsible for any use which may be made of the information contained therein.